We know that visiting a church for the first time can be an intimidating thing. Our desire is for everyone who walks through our doors or joins us online to feel welcome, discover God's purpose for their lives, and have a strong sense of belonging.
Sunday 9:00 & 11:00 AM
Wednesday 7:00 PM
It means so much to be part of a thriving community. Through worship, prayer, studying and applying God's Word, connecting with others and serving, together we are growing closer to Christ and each other and discovering God's purpose.
We believe in the next generation! Students attend and serve together on Sunday morning. They also enjoy incredible worship, interactive games and activities, relevant teaching and lively small group discussions that address students' real-life challenges.
Our CLA Kids team is excited to partner with you to help your children grow in their relationship with Jesus through our kids' church services, groups and various programs. We also provide opportunities for kids to grow as leaders. And, we have a lot of fun!
We want to help you grow closer to Jesus and build a solid Biblical foundation through Discover, our clear and straightforward discipleship process. Simply put, discipleship is walking with Jesus. No matter where you are in your faith, Discover will help you grow closer to Him!
Connect, grow and experience authentic community. Our groups foster encouraging conversations and Biblical teaching on a wide variety of topics. We also offer several groups that provide caring support to those walking through some of life's most difficult experiences.
We are committed to expanding the Kingdom of God and extending our reach - locally, in the U.S. and around the world - so that all can hear and experience the message of God's love and forgiveness.
We'd love to stay in touch and keep you informed about what's happening at CLA! To learn more, click the link below.
Are you struggling with a deep hurt, a nagging habit or an overwhelming hang-up? Freedom from devastating hurts, relentless habits, challenging addictions and destructive choices is only a few steps away. Take the first step. We can help.
At CLA, we are family. We are committed to sharing the love of Jesus by helping each other and those experiencing difficult times in our community. We have lots of ways that we can help!
We have a variety of events taking place in person and online, and we'd love for you to join us. To check out what's coming up, click the link below.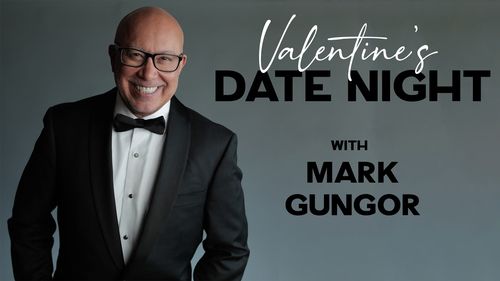 Join our Valentine's event with Christian comedian Mark Gungor, whose teaching brings striking clarity and practical solutions to common relationship challenges.
Baptism is an important step of faith for all believers. If you've decided to follow Jesus but have never been baptized, we invite you to participate.
Upward Soccer is for kids age 5-grade 6 on our outdoor fields. This unique sports experience is open to the community and volunteer opportunities are available.
Parents, go ahead and check out that restaurant, catch a movie, go shopping, hang out with friends or just have a quiet night in while your kids are having a blast here at PNO.